Massage Options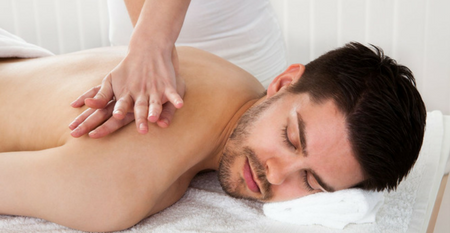 There are several types of massage that we offer at our clinic. Here are descriptions of some that might be beneficial for you.
Massage 
Massage is helpful and effective for being able to enjoy life with less pain. The therapist will choose the best massage based on your preference. For regular maintenance, it is recommended you receive treatments every 3-4 weeks, for more specific problems and motor vehicle accidents every 1-2 weeks.
Relaxation Massage
Relaxation massage is best for those who want the muscles loosened up without the pain of a firmer deep tissue massage. This type of massage will help with circulation, ease tight/tense muscles and help with overall relaxation.
Deep Tissue Massage
Deep tissue massage is very beneficial for those who suffer from chronic pain, injuries including Motor Vehicle Accidents. The pressure is often achieved through firmer and more specific techniques used to break down the stubborn knots. You will notice improved range of motion, less pain and better sleep.
Pregnancy Massage
Pregnancy massage is important for the mother to be especially further along when the muscles are often overstretched and sore. It is recommended you wait until the 2nd trimester to start receiving the massages. We will use a pregnancy pillow so you can still safely enjoy laying on your stomach during the massage.